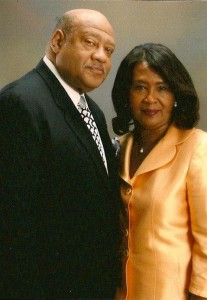 We would like to welcome you to the official website for the Church of the Living God, Christian Workers For Fellowship (C.W.F.F.), Temple 44. We hope you will find it informative and inspiring. Don't hesitate to let us know about any comments and/or questions you may have. Please consider this an open invitation to join us for our Sunday Morning Worship.
BISHOP HARRY L. AND MRS. BARBARA J. HENDRICKS
Pastor and Wife
CHURCH OF THE LIVING GOD. C.W.F.F.
9800 South Western Avenue
Los Angeles, CA
Watch Morning Worship Service

HERE